Counterfeit lubricants on the increase
The value of the global lubricants market has recently surged to a new high, but its growth is being matched by a rise in counterfeit products that pose a threat to brands, copyright, and reputation. Chemicals and automotive manufacturers alike are increasingly faced with the challenges associated with these bogus lubricants, whether they're sold in original bottles refilled with fake fluids, or in copycat containers of products that are substandard and don't match the necessary specification.
Informed choice
Fraudulent lubricants frequently contain unwarranted additives and low-quality processing oils, and this is no joke for car companies. Using these products can have a catastrophic effect on vehicles, a drop in performance, overheating, fires and even explosions. Engine failures during the warranty periods, and in as little as six months after a routine service, have meant major refits, costing dealerships and customers time and money, and significantly damaging customer loyalty and company reputation.
The power of traceability
Following a vehicle through its life and ensuring that the correct lubricant is used at every stage is a sure way to solve this problem, bringing added value to the brand for end user satisfaction and peace of mind. Implementing end-to-end traceability, serialization and aggregation solutions that verify the authenticity of lubricants can help companies to log every transaction, improve quality control, provide real-time transparency across their supply chain, and eliminate counterfeit lubricants on the market.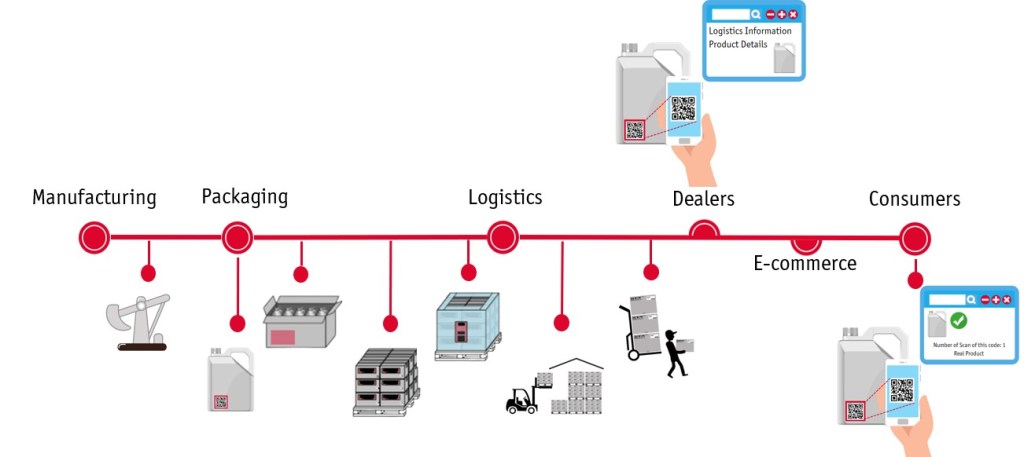 Stepping into the world of serialization
Laetus vision inspection systems have been helping companies for many years to always reach the perfect level of digitalization. Our complete track and trace solutions have significantly helped protect brands by controlling their supply chains and helping to prevent recalls. Applying this strategy to the lubricants industry has the potential to strengthen trust and confidence in the customer base, and maintain the good reputation of a strong brand.
Contact Us for More Information:
For more detailed information about solutions for the Lubricant industry