Complying with pharmaceutical regulations
The pharmaceutical industry is one of the most highly regulated industries worldwide and, as safety and global traceability standards become more stringent, companies are forced to respond by seeking innovative solutions. Quality control has always been of central importance, not only to help meet these requirements, but also to eliminate counterfeits and prevent any detrimental impact on health they might cause. With this in mind, many countries have now introduced comprehensive rules and guidelines calling for improved quality inspection and tracking tools, such as serialization and aggregation technologies.
Lifetime traceability
Being able to track medicinal products along the entire supply chain – from the manufacturer's packaging line through to dispensing in a pharmacy – offers complete transparency, and is essential for managing safety and minimizing the risk of counterfeits. These fraudulent, illegally imported or stolen medications are a huge burden to the industry, as they affect a company's revenue through trademark abuse, damage consumer trust, and can have severe consequences on consumer health. A reliable way to prevent counterfeit products from entering the legal supply chain is through track and trace solutions, which can be integrated into existing systems to accurately monitor, evaluate and optimize any process. Serialization and aggregation tools are also crucial to help streamline the accuracy of orders – processing and returns – and for verifying delivered shipments.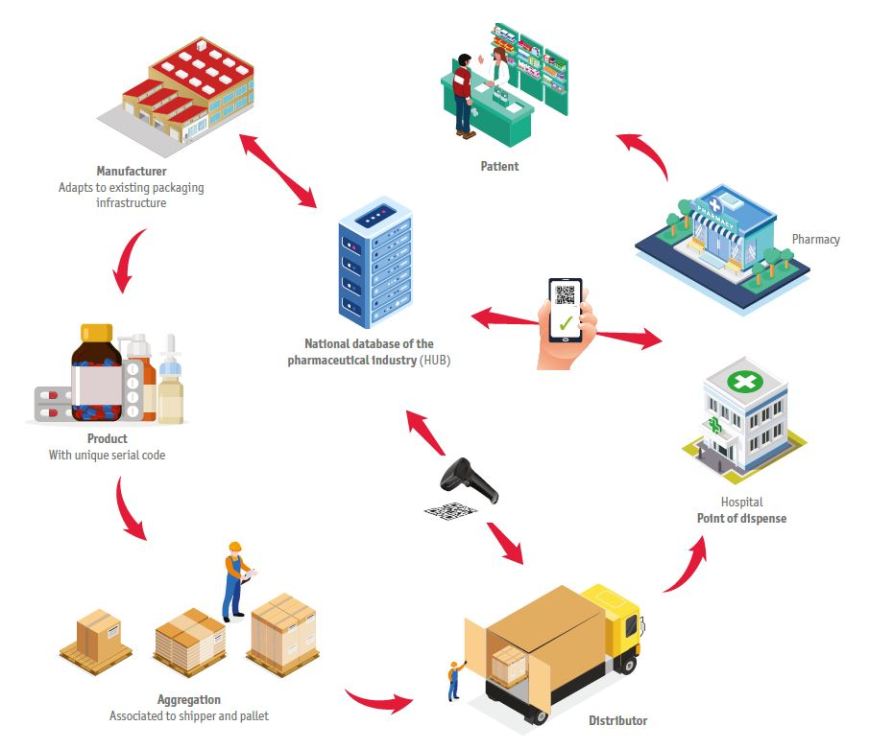 Production control and supply chain management
Quality control and visual inspection technologies that can efficiently detect and remove deficiencies from the outset are crucial to reduce recalls and possible health risks. These solutions offer a rapid changeover in parallel to other processes, and can be implemented in any department on the production line, whether it's print inspection or monitoring the presence of packaged components such as the information leaflet. Preventive maintenance of equipment can also ensure continuous production and overall equipment effectiveness (OEE), avoiding any costly, unplanned downtime from unexpected breakdown.
Stepping into the world of serialization
Laetus vision inspection and track and trace technologies have been helping companies for many years to maintain high-quality production control, all while complying with regulator's specifications in their relevant jurisdictions. Our perfect level of digital solutions has added immense value along the entire product lifecycle, and helped pharmaceutical companies control their supply chains, efficiently manage recalls, and keep consumers away from danger by eliminating counterfeits.
Contact Us for More Information:
For more detailed information about Pharmaceutical Solutions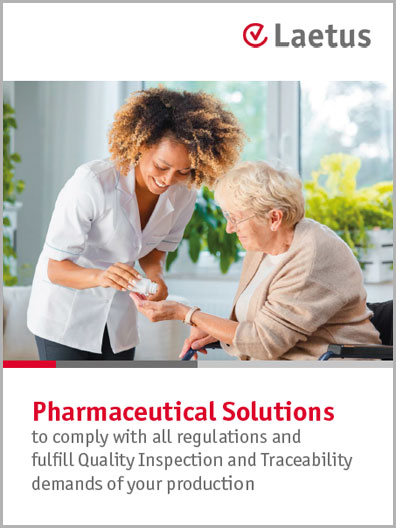 Knowledge Base
White Paper