Laetus Plays Vital Role in Safe Packaging of COVID-19 Products
A reliable partner in COVID-19 treatment production
As the world goes into the battle against COVID-19, Laetus was acknowledged as a reliable and innovative partner to support existing and new pharmaceutical customers in manufacturing COVID-19 treatments and test kits during the pandemic.
"As a renowned provider of solutions in Vision Inspection and Serialization for the health sector, Laetus plays a vital role in supporting its customers' live-saving operations."
2020 was a year of great challenges for the pharmaceutical and healthcare industry, especially for those that are on the frontline of battling COVID-19. The trust Laetus has built with pharmaceutical companies over the years, the quality of products, and the customer-oriented services made Laetus once again a preferred partner.
"Understanding the challenges that our pharmaceutical customers were facing, and being able to support them quickly and effectively, are the core values of our company. In the global fight against COVID-19, our work has been meaningful in many ways, for customers and patients. I know, it's been a tough year but I'm really proud of what we achieved, together as a team." said Sebastian Krämer, Managing Director of Laetus.
Existing customers trust Laetus and selected us for inspecting critical COVID-19 medicine
Already at the beginning of 2020, Laetus was involved in manufacturing COVID-19 treatments during the outbreak in China. Laetus received emergency orders for blister inspection solutions from Yi Ling Pharmaceutical (以岭药业), for inspecting during the blister packaging process to guarantee the quality of Lian Hua Qing Wen Capsule (连花清瘟胶囊), key medicine treatments for COVID-19 in China. Yi Ling Pharmaceutical and Laetus have been working together for the past three years on a basis of trust. The pleasant experiences with Laetus – including the accuracy of its POLYPHEM wt product, the trust in the timely and dedicated service – made Yi Ling chose Laetus as partner for COVID-19 critical projects. The medicine was widely deployed in hospitals and pharmacies, and delivered to Chinese embassies worldwide helping partner countries.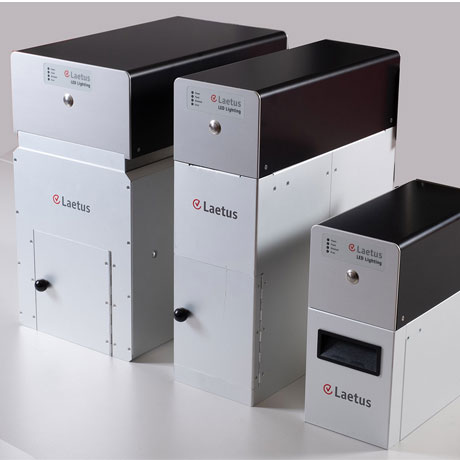 New customers contact Laetus for urgent deployment of serialization at their production sites
In the US, new customers consulted Laetus for a serialization solution of COVID-19 test kits. This request was from one of the largest pharmaceutical companies in the world with high urgency during the global supply chain disruptions, which imposed an additional challenge. Laetus showed high dedication to the customer's special requirement, installing on the production as quickly as possible in order to gain control of the exponential spread of COVID-19 within a limited time frame. The manufacturing equipment was assembled in Germany and then shipped to the US. The Laetus team was collaborating with external and internal stakeholders to save time wherever possible. They adjusted product design to fit with current cabinet requirements, negotiated parts out of the safety stock of Laetus suppliers' warehouse. They received custom clearance in two hours, and managed to ship to customer plant within two days. Consequently, the project was deployed only in four weeks, from receiving the order to personalizing the solution, until installation validation in the customer factory. A similar project usually has 10 to 12 weeks of deployment time. "Our Laetus team made the impossible possible." said Arne Semsch, Head of Supply Chain at Laetus, "We had a tight timeline from the customer order, nevertheless, we were confident to deliver because we were fighting for a good purpose. The COVID-19 pandemic has affected everyone. Our team has the resilience to handle difficult situations and the dedication to commit to our customers. This is what makes us different!" After receiving a remarkable review from this customer, Laetus expanded its serialization solutions to multiple lines among their multiple factories.
Our Commitment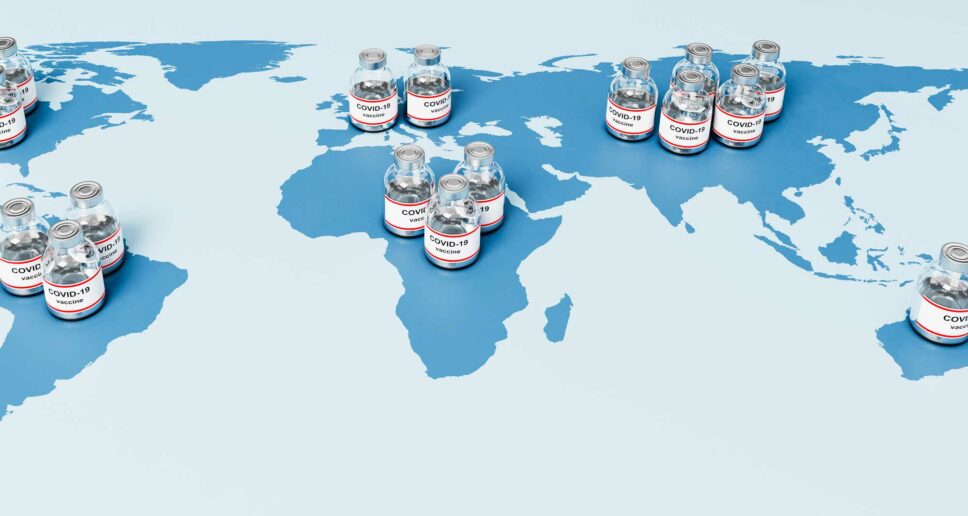 These partnerships with customers are excellent examples to demonstrate the capability and flexibility of Laetus. Pharmaceutical and healthcare companies trust the expertise and service of Laetus.
Supporting customers on manufacturing COVID-19 vaccines, preventive medicines, test kits and patient treatments is not only business but also a heartfelt social responsibility – Laetus committed to be at the center of the fight against global crisis, secure pharmaceutical product quality to protect lives, with customers and with partners in the world.