Traceability of Cannabis in North America
High Double-Digit CAGR of Growth
The Green Rush has been one of the trending industrial topics in North America as the Cannabis market is one of the fastest growing industries in the last years. This urges producers, authorities and the supply chain to get comprehensive and reliable traceability solutions from "seed to sale" in place. Shared goals are achieving maximum product standards, enabling producers to reach a high compliance with the local legal requirements and ensuring consumer/patient safety.
"According to the US Cannabis Report the US legal Cannabis market is estimated to reach $35 billion by 2025 with a drop of the illegal market by 15%."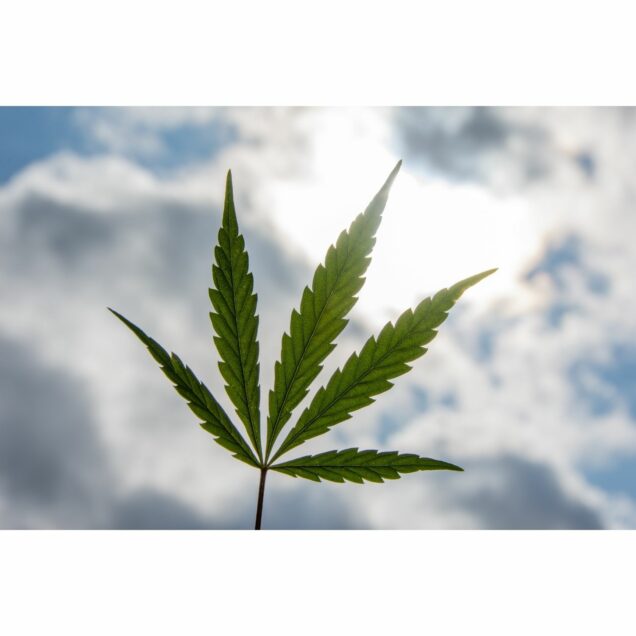 Majority is in favor of a full federal legalization. There is a high probability of additional movements within the next years. Numerous US states have already legalized the medical and some the recreational use of cannabis. Currently more than 70% of the American population have legal access to Cannabis in their states. Other countries, like Canada and also in some European countries have followed the trend of partial legalization.
Regulatory Development in Cannabis Industry
These changes led to a skyrocketing development of a professional cannabis industry. Like many other regulated industries, the Cannabis industry has a high interest on the traceability of their products and the required compliance with the local (state) tracking systems. Additional interest in this topic comes from the black market and the need to guarantee the safety, purity and potency of the sold legal cannabis products. These interests of the producers to secure their supply lines transparently and make their products safe from falsification are also strengthened by the fact that some strains are protected by plant breeder's rights or patents.
This requires a competent partner who brings the know-how, technical competence as well as experience to act in a regulated environment. This partner is Laetus. Regular customer audits and certifications confirm the almost 50 years of experience in the highly regulated pharmaceutical market.
Flexible Software to Track Cannabis – From Farm to Consumer
With its modular software product Laetus UP (Unified Platform), Laetus offers a highly flexible, innovative, scalable and customer-oriented system for secure production and logistics.
Laetus UP allows to adapt to the customer process and not the other way around. This reduces costly retooling, reprocessing and increases throughput. The optional "flying order changeover" further increases efficiency.
Laetus can support customers at all levels of software and hardware. On the scalable UP platform, you can run from smaller camera applications for quality assurance to the exchange of order data and serial numbers with the MES and ERP(e.g. SAP, Oracle) systems for multiple-line production environment. Laetus UP controls the distribution of serial numbers to production lines and devices such as printers and cameras. The support of industry standards such as GS1 fit with market needs.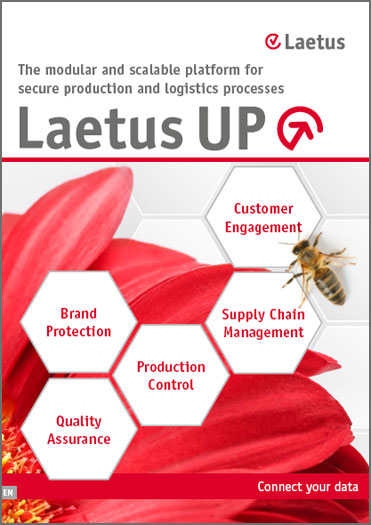 During the packaging process, Laetus UP prevents the allocation of duplicated serial numbers and keeps a high level of data integrity. With Laetus UP, batch-constant information can be applied and controlled, as well as a unique serial number. Packaging levels can be aggregated if necessary. Here, Laetus UP adapts to the physical packaging process and supports virtual aggregation as well as the use of an aggregation helper code if necessary. Interactions with packaging machines such as a Palletizer are self-evident and also possible.
Via the IT interface Laetus External Communicator, you can exchange production-relevant data with Laetus UP. In addition to the exchange of production order and material master data, serial numbers can also be exchanged. Produced serial numbers and aggregations data can be reported back to your system, then to authorities and regulators, thereafter to the warehouse system or other supply chain management systems. These data exchanges ensures the lifetime traceability of products from raw material to final consumers.