Traceability to Ensure Safe Baby Food
Track & Trace in the Early Life Nutrition Industry
Due to the Chinese milk powder scandal, traceability of infant and baby food has been put in the spotlight across the globe. Track & Trace of individual products in the Early Life Nutrition industry (ELN) places special requirements on its implementation. Broad product ranges and high product quantities call for stable yet flexible processes in order to implement fast product changes. It is here where the highest possible system availability is an absolute priority. To date, China is the only country in which the traceability of baby and infant food products has only been regulated by law. The following two examples underline why it is important for manufacturers to serialize their products and how Laetus can support them during implementation:
Example 1
Compliance at high production speeds
The goal of one globally leading manufacturer of baby milk powder was to make each individual milk powder packaging traceable, in order to also be able to continue their production for the Chinese market. With this in mind, not only the individual products but also all aggregation levels (through to the pallet) need to be clearly identified. The premise was that the throughput of the line would not be reduced by any additional process steps.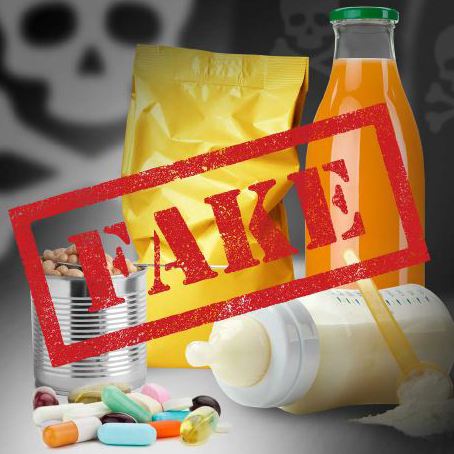 The basis of this solution is the Laetus UP software platform. It forms a uniform basis for all necessary applications, connecting cameras, printers, sensors and controllers. Laetus UP can be flexibly configured from a selection of modules to be in line with requirements. All system parts exchange their data via a standard data exchange. As such, even existing third party systems can be easily and completely integrated into the software platform. On the hardware side, two machine modules were used: one for serialisation and one for aggregation. The identification and verification of codes was integrated into the existing process at production speeds of more than 300 products/minute. Streamlined, automated processes ensure that the system's productivity remains at least at the same level. These processes include the auto-rework function of ejected products and fast retrofit times in case of a batch change.
Example 2
Extensive tamper-evident application for brand protection
The goal of another globally active food company was to protect its baby food products against tampering and therefore protect consumers and build trust in their brand. In addition to serialisation, a requirement was in place to apply an additional code at the product level and to verify it. This increased the complexity of the Track & Trace project, as the two codes of the individual product had to be correlated, creating an additional data level. In addition, the connection of several locations with different ERP systems had to be realized.