Russian Crypto Code Challenge
The Russian Crypto Code Implementation
Russia has announced stricter regulations to prevent counterfeits: manufacturers that distribution products to Russia must mark on packaging with the so-called crypto-code.
This is required by the Crypto-Code Law (Markirovka) . The Russia authority intends to increase transparency and achieve a complete traceability along the entire value chain.
Numerous industries are impacted by this new regulation, with products such as tobacco, perfume, food and medicines. The labelling of other sectors is currently in the test phase and will be included under a short delay.
In this free white paper you can learn more about the status of the regulations, as well as the details that demand to be change. You will find a clear explanation about the crypto code rule and how the requirements can be integrated into your production processes.
Download "The Russian Crypto-Code Law: Are You Ready?" and learn more about:
How to become in compliance with the Russian market?
How to implement it into your production workflow, from registering with Chestny ZNAK to requesting the code through to serialization
the challenges of mandatory labeling, suggested as Data Matrix
see the various implementation phases for regulations in the pharmaceutical, cosmetics and food industries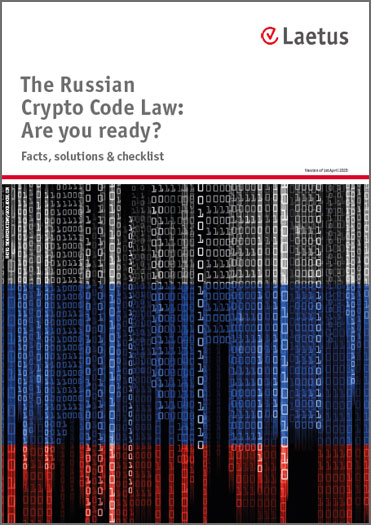 Download Whitepaper
Please give us some more information, so that we can offer you our guide for download.