Selling Perfume & Fragrance in Russia
Selling Perfume & Fragrance in Russia:
Russia has picked up a fight with counterfeiters: anyone who manufactures or sells perfume and fragrance products in Russia must print unique data matrix code on the package. This is required by the new Russian Crypto-Code Law, which is intended to ensure transparency and complete tracking along the entire value chain, from manufacturers to distributors, from retailers to consumers.
The deadline of implementing this new requirement is October 2020.
In our free white paper you can find a clear explanation on how the crypto code works, what is serialization and how the requirements can be integrated into your production line.
Download the guide "Are you ready for the 2020 Regulation?" to read more about:
Facts and important deadlines
The challenges of mandatory labeling for perfume manufacturing technologies
The definition of a suitable solution
Checklist for organization and equipment planning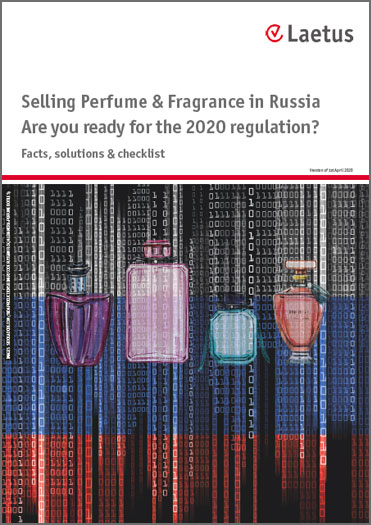 White Paper Download:
Please provide us with further information so that we can offer this document to you for downloading.