COSI 221: Tube Orientation Sensor & Code Reader
Unique scanning solution for colored PHARMA-CODE™

The one you need to know: COSI 221 is the world's most popular scanner for reading and verifying single- and multi-colored PHARMA-CODE™. The device's color sensitivity is remarkable and it offers straightforward, continuous code control. With its low space requirements, the sensor can be easily installed on any common packaging machine.
Various packaging formats
COSI 221 reads and verifies code on cartons, leaflets, labels, and tubes.

Efficient, exact verification
The scanner reads the printed PHARMA-CODE™ and checks if it matches the predefined reference code. Only identical codes are recognized as "good".

More than PHARMA-CODE™
It also checks for tube orientation, contrast marks, and inverse-printed code.

Suitable for smallest spaces
Thanks to its compact dimensions of 123 mm x 22 mm x 22 mm, the sensor can be easily integrated into each pharma-code reading application.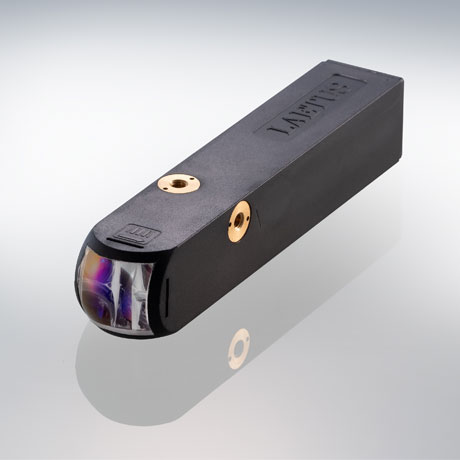 Tube orientation
Tubes must be oriented in the filling line before closure so that the seam can always be placed precisely. This allows the orientation to take place based on the print marks or the pharmacode.
The examples show a black tube with a white print mark and a tube which is orientated based on the pharmacode and the adjacent quiet zone.
Contact Us for More Information:
For more detailed information about the COSI 221