LLS wt580: PHARMA-CODE Scanner
Reliable code reading regardless of labeling defects

Don't lose time on incomplete or damaged bar codes. In case of labeling faults in automated packaging, most scanners are not able to read the codes and thus, otherwise flawless packages are ejected. Not with LLS wt580: Due to its innovative decoding technology, the compact scanner can read even partly covered or destructed codes.
Scanning huge range of codes
LLS wt580 reads all common bar codes including PHARMA-CODE™ and code 32.

Applicable for all surfaces
The smart decoder enables reading code on all surfaces, from paper to aluminium foil.

Compact design
Thanks to its small size, LLS wt580 can be mounted in even most confined spaces.

High efficiency
A scanning frequency of up to 1200 Hz allows for reading codes at belt speeds as high as 6 m/sec.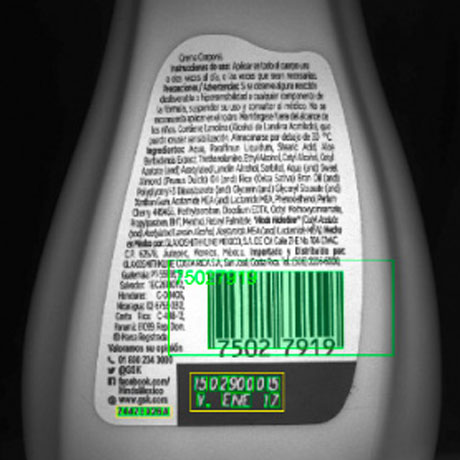 Identification using bar code/2D code
1D and 2D codes are utilized in virtually all industrial sectors to identify products and to record data. The coding enables each individual product to be identified. In order to do this, the codes need to be read and inspected.
Contact Us for More Information:
For more detailed information about the LLS wt580